DM4600 Radio
TThis fully-featured mobile transforms your enterprise, delivering unrivaled voice and data communications with integrated Bluetooth audio and data, integrated GPS, text messaging and a full 4-line color display with day/night mode to make reading work order tickets and text messages easier. You also get best-in-class audio that includes Intelligent Audio and a customizable voice announcement feature.
DM4000 Series radios are available with integrated GPS that enables location tracking of mobile work teams and text messaging between radios enables communication when voice isn't feasible. The large, full-colour display operates in day or night mode, for easy viewing of contact lists, text messages and work order tickets even in bright sunlight. Models are also available that feature integrated Bluetooth enabling the radio to wirelessly interface with Bluetooth-enabled devices such as barcode scanners and magnetic card readers to facilitate the collection of critical information in the field.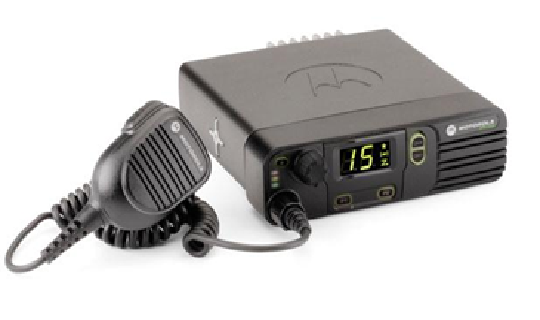 MOTOTRBO™ radios are connecting more people effortlessly and efficiently wherever they work and their built-in data commination capabilities making them ideal for SCADA markets when information is instantaneous and crucial. Decision-making becomes easier. Safety gets stronger. Productivity increases. Service improves and customers are more satisfied.
MOTOTRBO™ Digital Radios offer a private, standards-based solution that is cost effective and easily tailored to your organisation's unique voice and data communication needs.